A TALK BY SPENTA CAPTAIN KANDAWALLA & SHAAN KANDAWALLA
A mother and a daughter discuss the challenges and achievements of their careers on opposite sides of the world – a brick and mortar business in Pakistan vs. a digital enterprise in New York.
DATE & TIME: Sunday July 9, 2017 @ 12 Noon
LOCATION:  Ravagh Persian Restaurant, 11E 30th St. (5th Ave & 30th).
PARKING: There is a Parking Garage right opposite the restaurant at 10E 30th street and discounted rates for this and other garages in the vicinity are available thru www.spothero.com
COST: $ 20/per which includes Cost of a Persian Buffet Lunch with Taxes & Gratuity. Please Mail Checks to Nosher Dutia, 2 Viking Court, Randolf  NJ 07869.
RSVP: Edul Daver eduldaver@gmail.com 908-397-4443.
---
S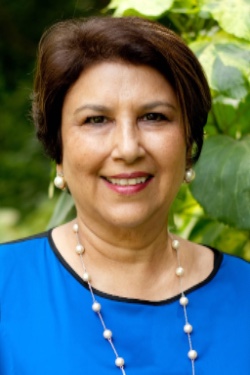 penta Captain Kandawalla: Spenta is co-owner and Director of Captain-PQ Chemical Industries, the leading manufacturers of silicates in Pakistan. She has also served as MD of Kandex Sales Pvt. Ltd. which introduced Honda automobiles into Pakistan. During her career, she has served as an Independent Board Director of several publicly listed companies in the food, insurance and banking industries. Currently, she is on the Board of Standard Chartered Bank Pakistan Ltd. In each case, Spenta has been the first and only woman to serve on these Boards and is a pioneering business woman in Pakistan.
In addition, Spenta is an active member of civil society. She is the  Founding Trustee of The i-Care Foundation, Pakistan's first Donor Advised Fund and Managing Trustee of her family foundation, the Captain Foundation. She is also on the Boards of the Layton Rahmatulla Benevolent Trust, The Liaquat National Hospital, The Bomanshaw Minocher Homji Charitable Trust and other not-for-profit entities. She also serves on the Advisory Board of the Pakistan Scholars Program at the Woodrow Wilson Institute in Washington DC  and is the founding member of the Business Leadership Council of  Wellesley College.
Spenta graduated from Wellesley College with a degree in Political Science and Economics and has taken courses in International Business at the Sloan School of Management at MIT. Spenta is married to Darius Kandawalla and has two daughters and four grandchildren.
---
S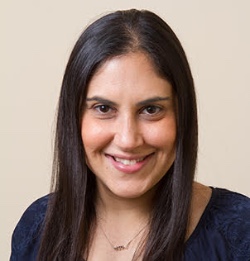 haan Kandawalla: Shaan is the CEO and Co-Founder of PlayDate Digital, a developer and publisher of high-quality, interactive, mobile educational software for children. She has spent the last 15 years in Kids Entertainment and Media, building digital and retail businesses for global kids brands.
Prior to starting Playdate Digital, Shaan was VP of Digital & Consumer Products at Nickelodeon and as Brand Manager for Hasbro where she managed Toy Brands including Star Wars. Shaan started her career in Finance, working in the Investment & Capital Markets Group at Goldman Sachs. She was featured in the NY Times, "You're The Boss – The Art of Running a Small Business". Shaan is currently a member of YEC (Young Entrepreneurs Council) and has also served on the board of Women in Toys.
She has a BA from Wellesley College and an MBA from Harvard Business School. She lives in NYC with her husband Shaun, and her Children Riah(4) and Zane (2).