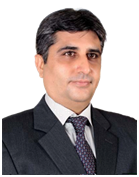 Investing Offshore
Speaker:
Dick Mody CEO – Ethical Advisers
Date: Wednesday 3rd May 2017 Venue: Café Spice Namaste, 16 Prescot Street, London E1 8AZ Time: 6.30pm for 7.00pm sharp start Cost: £10 members & £15 non-members (under 18 and unwaged Zoroastrians at no cost) • Followed by a networking session where refreshments will be served to • Confirm by email: anup@veracityeducation.com or Tel: 020 7493 0437
Dick Mody gained invaluable investment experience working for top global financial institutions including JP Morgan, Morgan Stanley, Deutsche and Raymond James. He has worked in many financial centres such as New York, San Francisco, London, Mumbai and Florida in his capacity as Head of Sales/Executive Director – North America and the UK regions.
After gaining knowledge and experience as an investment adviser to some of the most respected institutional asset managers across India, the USA, UK, Asia and the Middle East, he now heads up an investment advisory company in Mumbai.
Book NOW for a great opportunity to combine Business with Pleasure!